The Terra SDVoE input card offers customers more efficient AV integration and connectivity solutions for Christie HS 4K projectors. Projectors that use the Terra SDVoE input card connect directly to a Christie Terra SDVoE system over 10G Ethernet accessing video, audio and control. TCP/IP control can pass through to the projector.
Accessory Specifications
​
Connect directly to complete end-to-end switching and distribution over 10G Ethernet
Reduces requirements for dedicated extender devices, AV control devices and power at the projector
Streamlined installation - input card uses zero physical space outside the projector
Reduces number of devices and failure points used in a system
Low power, card is served directly by projector
Eliminate the need for a dedicated power receptacle for local AV equipment, and associated conduits
Diagrams

Terra Extender Diagram
Terra Multiview Diagram
The Terra SDVoE system offers signal distribution and switching over 10G Ethernet including source scaling as well as system solution features such as viewing of sources from a Terra receiver configured for multi-view confidence monitoring​.​​
Terra SDVoE input card with SFP+ transceiver installed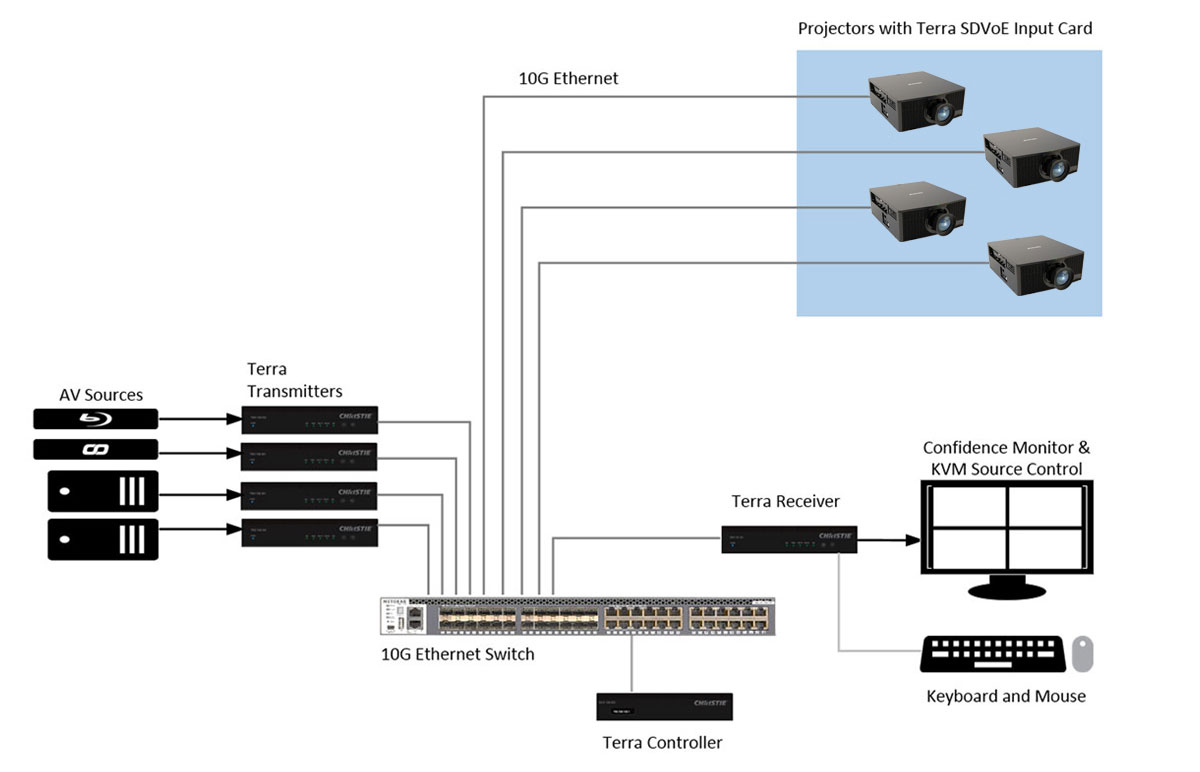 A sample of Christie 4K10-HS projector with Terra SDVoE input card and Terra transmitter connected.