Christie Mystique product overview and how-to tutorial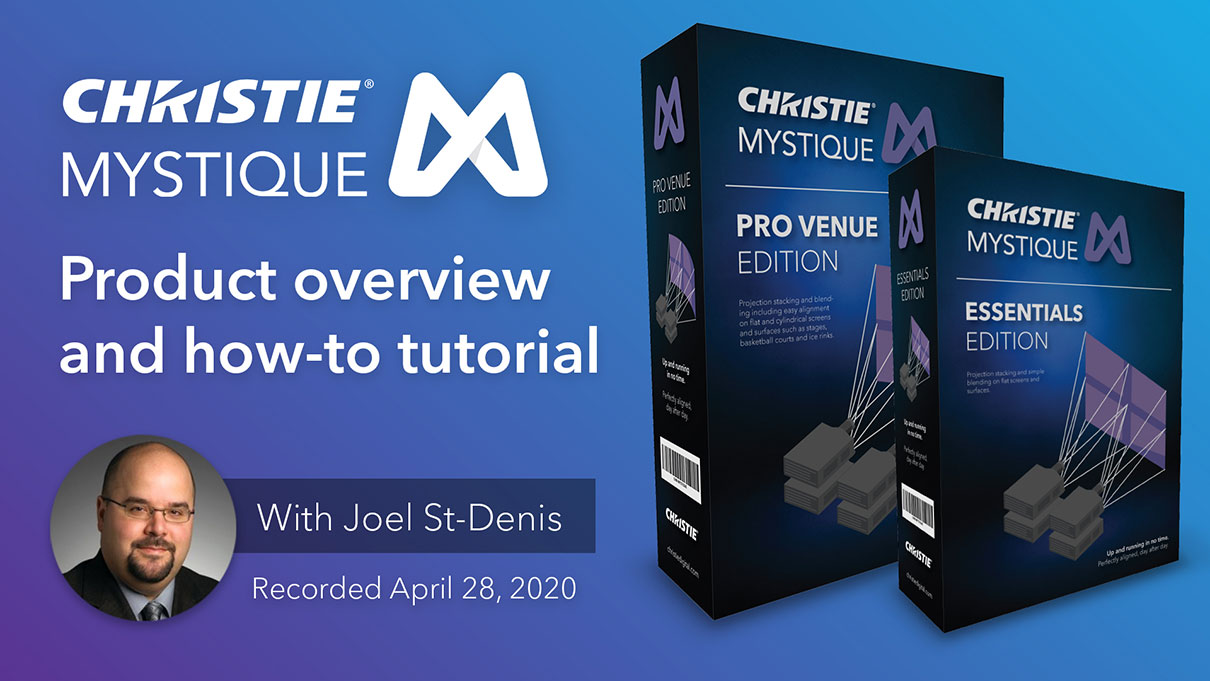 Watch today! On-demand webinar: Learn about automating warping, blending and projector stacking with Christie Mystique.
We cover the various editions of Mystique, supported projectors, key applications and benefits and run through short tutorial videos showing you how to do simple warps, blends and projector stacking using Mystique.
Fill out the form to access the webinar video!