RGB pure laser projection – A leap forward in color space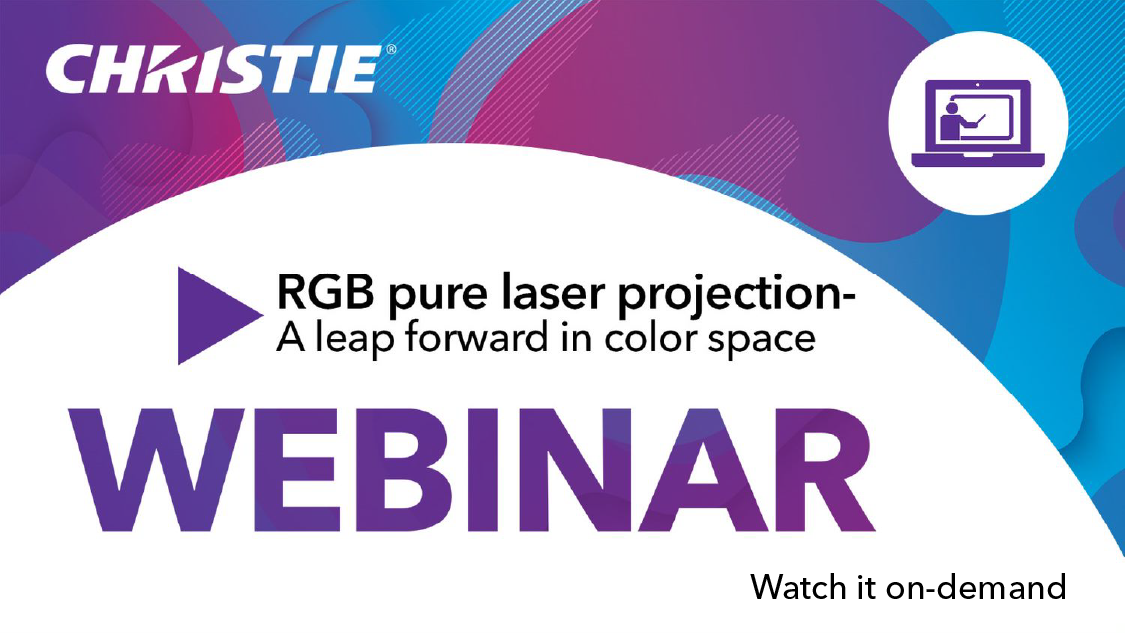 Watch today! On-demand webinar: get a more in-depth understanding of RGB pure laser projection and how it dramatically enhances color.
Learn about:
Our perception of color
Some color facts and standards
How RGB pure laser projectors produce color and why it matters
The phenomenon of color volume
The Rec. 2020 color space and how it compares to Rec. 709 and DCI-P3
Other factors that impact color and image quality
Overall benefits to the visual experience
And what Christie offers in terms RGB laser projection technology
Ready to watch? Just fill out the form to access the webinar video.