We know maintaining display quality day after day is paramount. Which is why Christie® Mystique™ Operate is now included for free with all versions of Mystique.
---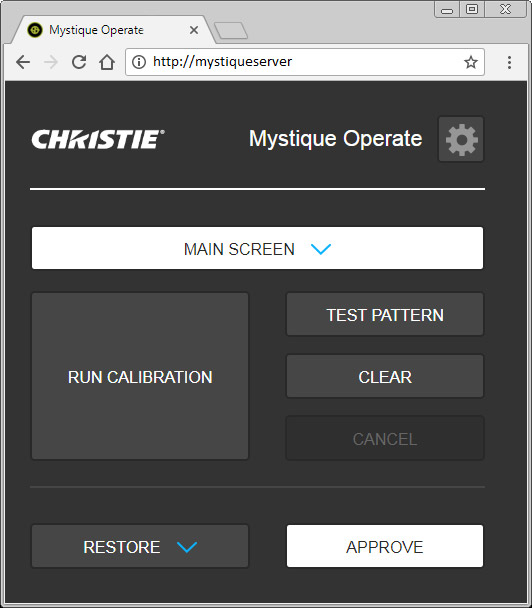 Simple Control
Mystique Operate provides tools to quickly re-align blended projection systems with a single click. Integrated with all editions of Mystique, Mystique Operate provides a user-friendly browser based interface to quickly re-align any projection scene that Mystique manages.
Advanced Integration
If you prefer integration into your existing show control or maintenance systems, Mystique Operate provides developers with a robust, intuitive set of Rest API commands. This allows you to integrate and customize Mystique​ controls into your own applications.
---