A Q&A with Christie's director, government business development
The market for ProAV solutions is massive and vast – with global revenue estimated at USD$307 billion this year - but arguably no segment is more complex than that of the U.S. federal government.
We spoke with Kevin McDonald, Christie's director, government business development to understand the market, its unique needs, and challenges.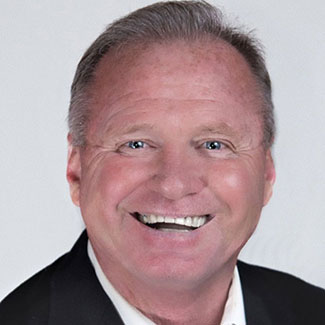 Let's start with the basics: Could you tell us about your role at Christie?
Kevin McDonald (KM): My job, in a nutshell, is to develop business in the federal marketplace, which includes uncovering new projects, and then identifying how Christie solutions are a fit. I then work closely with our territory sales managers on possible sales.
The government market includes many different agencies. What type of customers do you work with?
KM: I work with a number of secure agencies within the U.S. federal government. Those can include the Army, Air Force, Navy, and Marine Corps, as well as the Department of Defense and National Security Agency (NSA). Basically, the agencies that manage the security of the U.S.
I mostly focus on the federal government, but I do some work at the state and local level, which mostly includes command-and-control solutions, as well as with some non-defense related government agencies at the state level.
What makes the government market unique?
KM: The federal government has very specific needs and purchasing requirements that are aligned with different trade agreements. You'll hear the term "TAA-compliant" used, which means that the federal government has to do business with its trading partners and a product must be manufactured or "substantially transformed" in the United States or a TAA-designated country. [Ed. Note: These countries are identified under the following agreements: World Trade Organization Government Procurement Agreement Countries; Free Trade Agreement Countries; Least Developed Countries; and Caribbean Basin Countries.]
It's a range of environments, so the technology could be 1DLP® projectors in classrooms and a large MicroTiles® LED video wall for a control room environment.
What types of environments and spaces does the government market encompass?
KM: Everything from general classrooms and training rooms to command-and-control spaces. It's a range of environments, so the technology could be 1DLP® projectors in classrooms and a large MicroTiles® LED video wall for a control room environment.
What types of solutions are your customers most interested in? Why?
KM: Security is of primary importance and informs buying decisions. For instance, in the world of consumer electronics, smart TVs are popular. But the opposite is true in the government market – there is demand for ProAV technology that isn't connected to any type of network, including the internet, for security reasons.
Our Secure Series II large-format LCD panels are hugely popular in this market for just that reason: they're non-RF (radio frequency) for secure facilities.
For larger spaces, we're seeing demand for MicroTiles® LED. They're TAA-compliant, available in a range of pixel pitches, and with brightness up to 2000 nits, they pack a visual punch.
On the processing side, there is demand for our Spyder X80 image processor, and we're seeing interest in Hedra, our new TAA-compliant video wall processor. [Editor's note: The Spyder X80 features remote PC functionality to match security requirements and classification levels.]
What are the biggest challenges in the U.S. federal government market?
Navigating the federal system can be a huge challenge. The number and the value of contracts are astounding, and the purchasing rules can be complex. I like to tell people who are interested in working with the federal government that it can take two to three years to learn the market.
Despite its complexity, the government market is exciting. As a manufacturer of high-quality, secure, and TAA-compliant solutions, Christie works hard to exceed our partners' expectations.