Curious how a theme park ride is created? This event is for you!
What's the Attractions Technology Lab (ATL)? It's a few things: a twist on the traditional trade show, a hands-on experience, and a chance to ask questions and learn how attractions are created. Guests can see full, technical mock-ups of attractions – think a dark ride on a trackless vehicle – and go behind the scenes to see how that experience was created.
On November 10, and again November 13-17, 2023, in Orlando, Oceaneering will host the latest ATL in partnership with a group of market-leading companies that serve the attractions industry, including Christie. It's an open-house-style event that's free to attend.
"Each company contributes its expertise and technology to the experience," says Ernest Bakenie, senior director of sales, Themed Entertainment, Christie. "It's a chance for attendees to see how a ride - that would be at home in a major theme park - comes together."
The rides and technology are 'out in the open' so attendees can see how each piece fits into the complete solution. The ATL lifts the curtain, so to speak, and reveals the magic behind attractions.
What's new at the ATL
"I think this is our biggest and most complex ATL to date," says Ernest. More than 20 companies are now involved in the ATL.
Guests can explore two labs: the Dark Ride Lab and the Immersive Experience Lab. The components of each lab include projection technology, ride vehicles, custom content, sound, music, lighting, and animatronics. A cohesive storyline and creative treatment woven throughout each lab increases the immersive effect.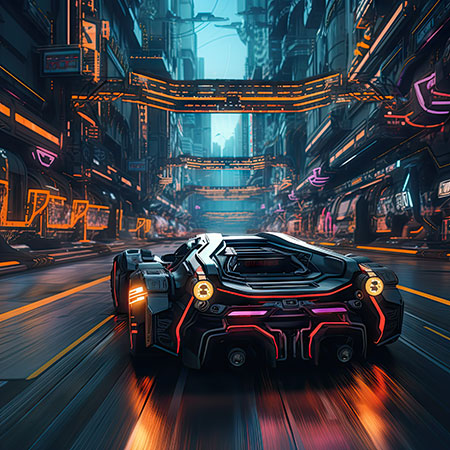 (Content by Fivestone Studios and Good Theory Studios. Music by Stephen Arnold Music. Creative Direction by Quince Imaging)
"This is the only place to see how an attraction or dark ride comes together," says Jan Miller, senior account manager, Entertainment, Christie. "We want guests to get up close, check out the technology, and ask questions." Guests will see Christie projection, including our 50,000-lumen Griffyn® 4K50-RGB pure laser projectors, included in the components in two labs, as well as Pandoras Box® media servers.
When you see how all the elements come together in a lab, it opens up possibilities and sparks the imagination - and that's really what the show is all about.
"It's a chance for the industry to see technology in action," says Ernest. "To see how a particular projector looks on a large screen in a dark ride environment, for example. When you see how all the elements come together in a lab, it opens up possibilities and sparks the imagination - and that's really what the show is all about. It's to see the vision of what it looks like when it all comes together versus only seeing a single component."
"The event is a great creative catalyst – to see technology used in a particular way – that members of the industry can take back to their own projects," adds Jan.
In addition to showcasing unique uses of technology, the ATL gives the industry a great opportunity to get together and 'talk shop'. "It's a chance for us to talk about what we have in our pipeline and hear where the industry is going, and how we can support each other," says Ernest.
And speaking of support, creating the ATL is no small feat. It's truly a team effort. "Last year there was a hurricane, and we couldn't load until the week before the ATL. The team worked around the clock, loading, unloading, hanging projectors – working until the lab was set up," says Ernest. "Our technical team is outstanding at these events, and this year is no different."
"We're looking forward to an exceptional ATL. I think the industry is going to respond positively to the labs and overall experience," adds Ernest.
Educational sessions
Guests can register to attend a range of educational sessions, including a look into the technologies, processes, and methods for creating the immersive content displayed at the ATL, the integration of haptics into attractions, and audio systems in entertainment experiences.
For more information on the Attractions Technology Lab, and to register for November's event, visit: https://attractionstechnology.com/