Christie helps film festivals screen submissions from around the world
Film festivals offer a unique experience that's unlike anything else – even your typical Saturday night at the theatre. They celebrate cinematic talent and connect moviegoers with industry greats and fellow cine-enthusiasts.
Our cinema heritage dates back over 65 years, and we've been in business for almost 95. Our love for cinema drives us to create innovative technology that powers exceptional moviegoing experiences. At film festivals especially – where many films premiere globally for the first time – directors expect their films to be shown exactly as they envisioned. This passion for excellence allows us to partner with festivals that value extraordinary cinematic experiences just as much as we do.
See how our longtime partners Cannes, TIFF, BFI, SIFF, ICFF, and Malaga bring storytelling to life.
Cannes Film Festival (Festival de Cannes), France
The 76th annual Cannes Film Festival marked 17 years of partnership with Christie, with our industry-leading projection solutions lighting up festival screens.
Our RGB pure laser projectors made their debut at the festival in 2021, which included the CP4440-RGB and CP4330 models. And in 2023, Christie projectors lit up more screening rooms than ever before.
This year, the festival installed a mix of our latest RGB pure laser and Xenon-based projectors throughout the city, showcasing a lineup of films that included "Indiana Jones and the Dial of Destiny" and the premiere of "Occupied City", a documentary from the British Oscar-winning director Steve McQueen, in the most visually impactful and energy-efficient manner yet.
Toronto International Film Festival (TIFF), Canada
In bustling Toronto, the Toronto International Film Festival® (TIFF) renewed its partnership with Christie for the 22nd year in 2022 to celebrate the best of Canadian and international cinema.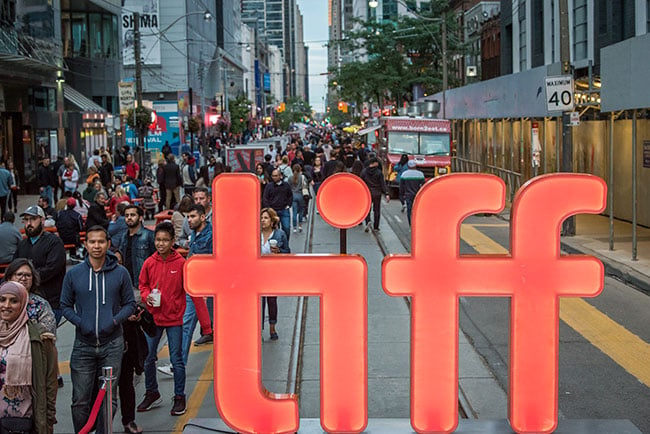 TIFF sees films as a channel that can transform the way we see the world. Giving social purpose to movie watching heightens the importance of building an experience that audiences can get lost in. Returning as their Official Digital Projection Partner in 2022, we illuminated screens at the Princess of Wales Theatre, Roy Thomson Hall, and the new Royal Alexandra Theatre with our RGB pure laser projectors.
Despite the challenges that the pandemic raised in 2020 and 2021, attendance in 2022 was close to pre-pandemic numbers. Diane Cappelletto, Director, Technical Production Services of the 2022 Festival, shares, "We're back and TIFF couldn't ask for a better partner than Christie to help reignite our audiences' love of films. Twenty-two years is a wonderful milestone to celebrate together, and we're excited to bring the Festival back to Toronto, powered by Christie's state-of-the-art RGB pure laser cinema projectors."
TIFF is set to return in September, continuing our longstanding partnership.
BFI London Film Festival, England
The British Film Institute (BFI), a leading organization that promotes and preserves filmmaking in the UK, used Christie RGB laser projection to illuminate their 2022 BFI London Film Festival (LFF). Believing that stories and storytelling are modes of understanding one another, they presented a lineup of world-premiere feature films.
With an impressive seating capacity for 2,500 cinemagoers, the BFI LFF returned to the prestigious Royal Festival Hall on the South Bank of the Thames, where the concert hall was turned into the main red carpet gala venue. With excellent image quality and onscreen brightness, our CP4440-RGB pure laser projectors offered audiences a premium moviegoing experience.
BFI's head of technical services, Dominic Simmons, talks with Christie's Phil Lord, cinema sales, about why they use Christie cinema solutions, including RGB pure laser projection and Vive® Audio.
A behind-the-scenes tech interview with London's BFI
ICFF cinema village, Canada
In 2020, ICFF creatively endured the pandemic by presenting a drive-in film festival. This brought people together, safely showing films from the countries hardest hit by COVID-19.
In 2023, the ICFF came to Toronto's Distillery Historic District on Trinity Street with couches dotting the cobblestone street. A Christie CP4420-Xe cinema projector illuminated the screen with bright and vivid images while guests listened to the movie on noise-canceling headphones, creating a unique immersive experience.
Catering to the growing multicultural Canadian scene, this diverse organization screened over 40 films from 20 countries, transforming this neighborhood into a cinema village.
Shanghai International Film Festival, China
The Shanghai International Film Festival (SIFF) used state-of-the-art technology in an evening supporting and honoring Chinese films.
This year's festival was themed "Embrace All, Follow the Light" to rally members of the organization to work together and build an inclusive film industry culture. Continuing to cultivate our strong relationship, Christie partnered with SIFF for the 14th consecutive year. We provide cinema projection and support for the opening and closing ceremonies and the adjudication of films nominated for the Golden Goblet Award for Best Film.
...there is no better way to [bring people together] than through cinema, and the best way to watch a movie is with a top-quality Christie projector.
During the festival, 41 cinemas screened more than 400 films from around the world, including those with customized Christie-supplied CINITY Cinema System projectors, to deliver spectacular visual experiences.
Malaga Film Festival, Spain
In 2022, Malaga made its in-person return using cutting-edge projection to screen films from 53 countries.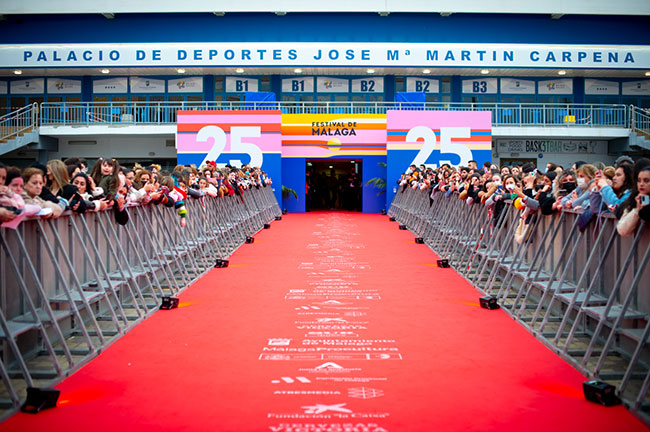 The ceremony was hosted for the first time at the city's Palacio de Deportes, a sports arena with a 3,000-person capacity. Here, official festival contributor and Christie partner, Sercine installed a Christie RGB pure laser projector to light up their impressive screen measuring 22 meters (72 ft) wide by 9.2 meters (30 ft high).
Christie's working relationship with the Malaga Film Festival goes back many years, and continued into 2023. The seven projectors the festival owns are all Christie.
Bring people together
We're proud that festivals around the world have placed their trust in our solutions, year after year, to showcase some of the most innovative, engaging, and at times divisive, films exactly as directors intend them to be shown.
As artistic director Cristiano de Florentiis, co-founder and artistic director of ICFF said, "For us there is no better way to [bring people together] than through cinema, and the best way to watch a movie is with a top-quality Christie projector." And we couldn't agree more.